We offer a wealth of experience gained through over 20 years of scenery production in Opera, Theatre, Stage Drama, Exhibitions and Films.
"The attention to detail and the quality of the workmanship is unparalleled… it's absolutely beautiful."Chris Oram
Our Staff have had the opportunity over many years to work with world renowned designers and construct scenery for the largest and most prestigious production companies who continue to commission the services of Bay Productions.
Bay Productions is a "one stop" facility that offers a world class service to the Opera, Theatre, TV Events and Exhibition industry. Bay Productions is the creation of Industry professionals with over 50 years experience of managing large scenery workshops. Our staff have had the opportunity over many years to collaborate with world renowned designers and construct scenery for the largest and most prestigious production companies in the world.
"Thank you for all your beautiful work. I'm so happy with what you have achieved."
These companies continue to commission the services of Bay Productions:
English National Opera
Cameron Mackintosh
Royal Opera House
Glyndebourne Festival Opera
Stage Entertainment UK Ltd
The Ambassador Theatre Group
Lyric Opera of Chicago
Bay Productions will develop the finished product from scale models and concept drawings through to full size production, involving the detail design to produce 3D working models and bench drawings leading to the construction and finishing of the final product. Sets and exhibits are constructed and finished by highly skilled scenic artists in our 28,000 sq ft unit.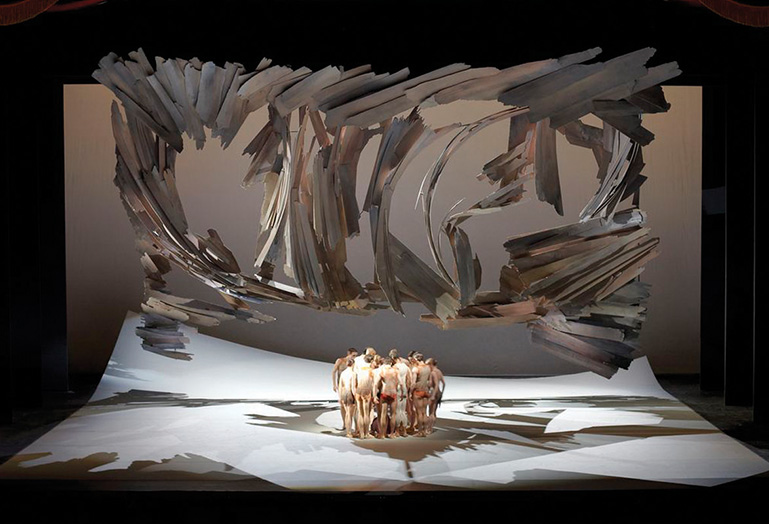 World Stage Awards, Olivier Award, The Royal Ballet's Aeternum Stage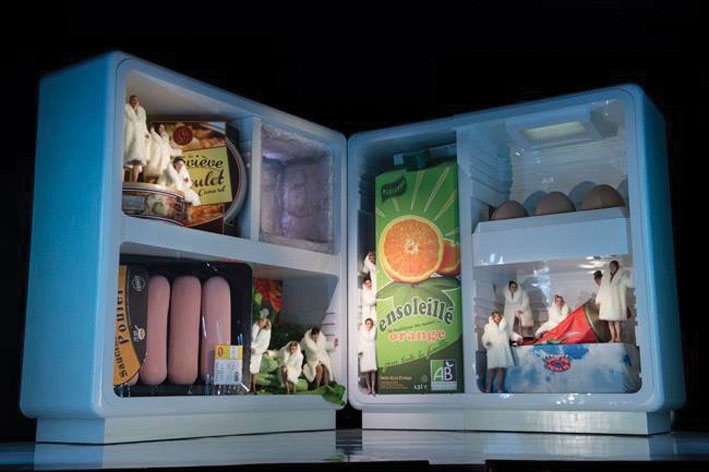 Hippolyte et Aricie, Glyndebourne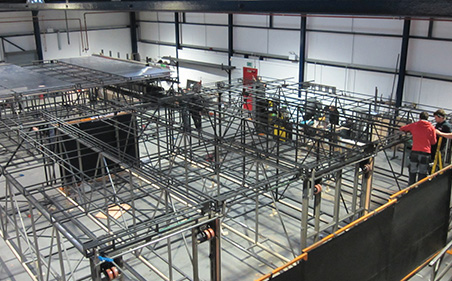 Side wall trucks, The Death of Klinghoffer
Engineering and Project Management
Our drawing office team utilise the latest 3D software to model our projects. Experts in their fields, our team will manage procurement, scheduling and logistics so that together we ensure that our clients receive our utmost attention from inception to installation.
Fabrication
Our extensive fabrication department encompasses a wide and varied range of skills, services and techniques. From simple steel sections to large engineered motor controlled structures, whether in mild steel, aluminium or stainless steel, light or heavy gauge, we have the experience and capability.
Carpentry
Our sizeable team of highly skilled carpenters have extensive experience in the industry. Their traditional carpentry skills are complimented by their expertise in new and innovative materials which enable Bay Productions to deliver quality scenery time after time to suit projects of all sizes.
Scenic Art
Our scenic artists have established an unrivalled reputation for quality and collaboration. We offer all aspects of scenic finishing including painting, sculpture, cloths and finishing in a wide variety of materials. Our dedicated team of experienced scenery construction and scenic art professionals provide the expertise and technical skill set to fulfil the needs and requirements of our customers.
The one stop shop facility, that incorporates CAD draughting, steelwork, carpentry and scenic art, is contained within a bespoke newly created 28,000 sq ft workshop with 360 degree access for delivery and loading, together with ample storage. Careful thought and consideration has gone into the layout and design of the workshop to maximise our ability to offer the world class service we advertise. Ample space for 'pre-assembly builds' is another huge bonus for our clients.
"We are astounded by and terribly proud of the quality that has been produced… It is a testament of the commitment of your team."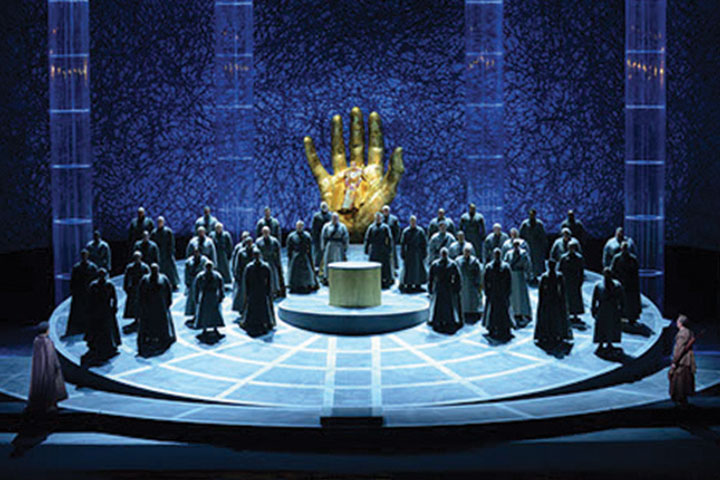 Parsifal
Lyric Opera of Chicago
Designer: Johan Engels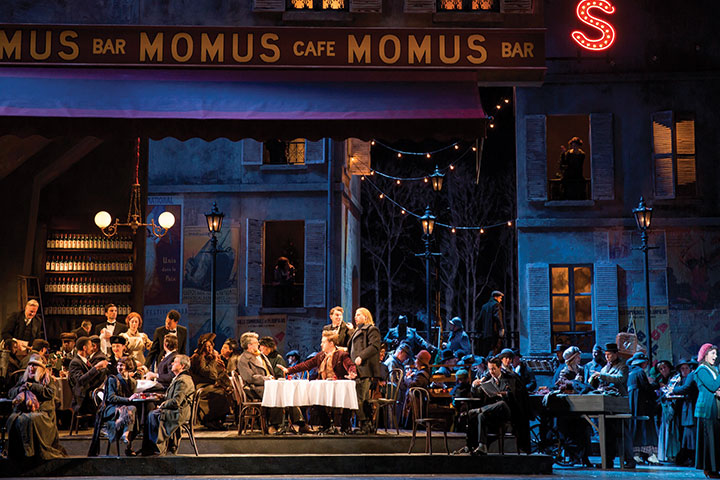 Washington National Opera
Designer: Lee Savage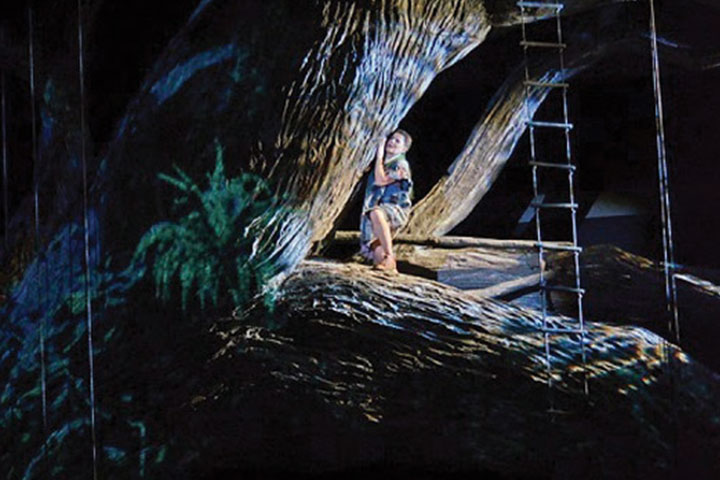 Daphne
La Monnaie, Brussels
Designer: Alfons Flores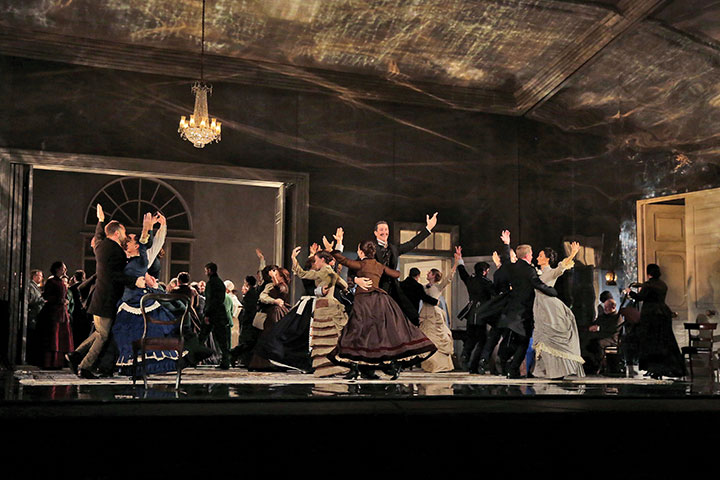 Eugene Onegin
New York Metropolitan Opera
Designer: Tom Pye
At Bay Productions, we pride ourselves in problem solving and constructive solutions in construction, logistics, finishing and assembly. Our years of experience and depth of knowledge provides the know how you can rely on. We relish the challenges, big or small, so you can rest easy in the knowledge your project is in safe hands.
"A ringing testament to the talents of everyone involved."
Established by Simon Cornish, Craig Tucker and Peter Jones, Bay Productions was formed with the aim of being the destination of choice for clients and designers throughout the industry. Having strived for many years to run and manage scenery workshops that meet their exacting standards, they finally set up their own production company in which they can achieve those goals.
Bay Productions is a relationship-based company which is fundamental to its business strategy. It focuses on forging strong, long-term relationships with clients, as sound client relationships are the most important contributor to the firm's success.
These relationships are cemented by providing superior customer value and by continuously evaluating and improving our performance. The success of Bay Productions is based upon close liaison with our clients, understanding their needs and having a supportive working relationship. This enables the projects to proceed smoothly from inception to completion.
Employee talent is the cornerstone of the success of the business. Their expertise and capabilities win the company the work, perform the work, create value for clients and generate loyalty. Bay Productions therefore has created an environment where employees meet fresh, exciting challenges and experience the satisfaction of a job well done. The environment is one that is flexible to change and open to innovation and every employee contributes to value added performance.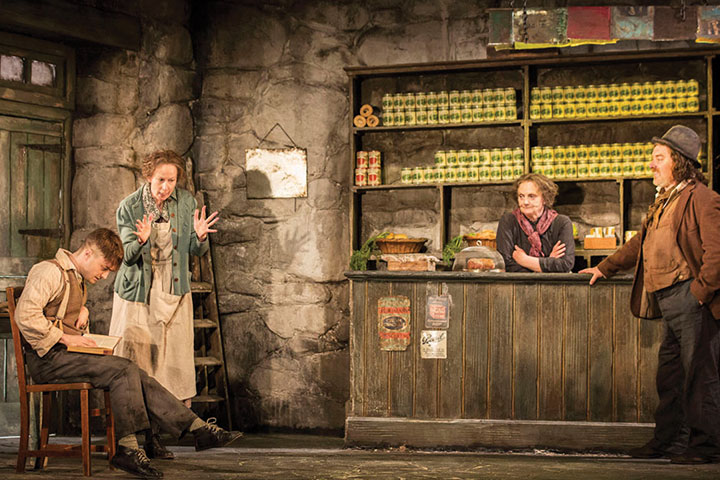 The Cripple of Inishmaan
Client: Michael Grandage Company
Designer: Chris Oram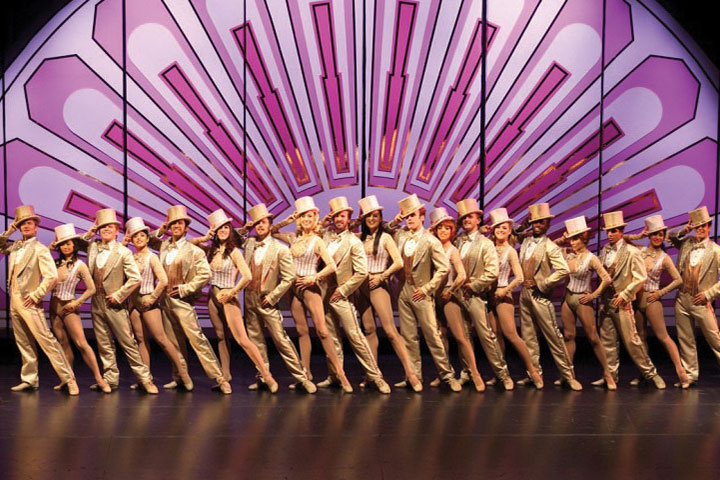 Client: Ambassador Theatre Group
Designer: Robin Wagner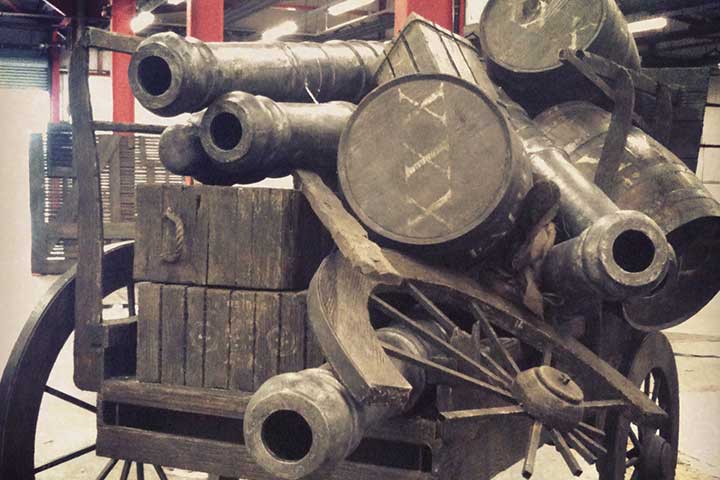 Les Miserables
Client: Cameron Mackintosh
Designer: Matt Kinley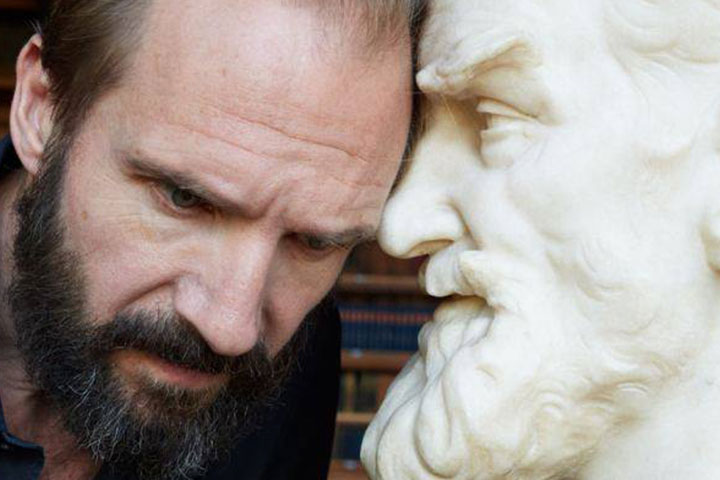 By offering a vast range of professional and technical services, we can deliver complex projects of any size within the entertainment and events sectors.
On location, on site or at our extensive workshop facilities, Bay Productions can deliver your dreams and bring your ideas to life. Our creative team and production departments can help craft your message.
We pride ourselves on developing strong lasting relationships with our clients, our supply chain and the consultants with whom we work. We work in collaboration with our partners to firstly understand their key objectives and aspirations of a project. From this, we can develop the model to manage all processes, specifically to understand the challenges and to identify the potential solutions.
Our people play a key part within the growth and success of our business and our client's business. We work collaboratively with each and every client to overcome the challenges and drive through the innovations on some of the most complex projects.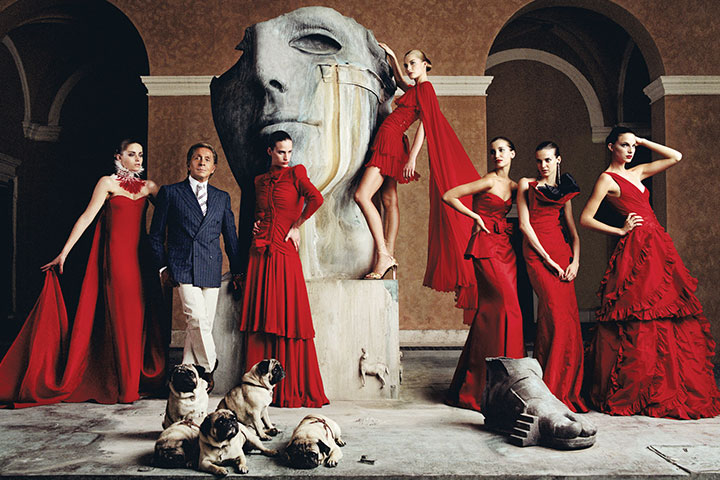 Valetino Exhibition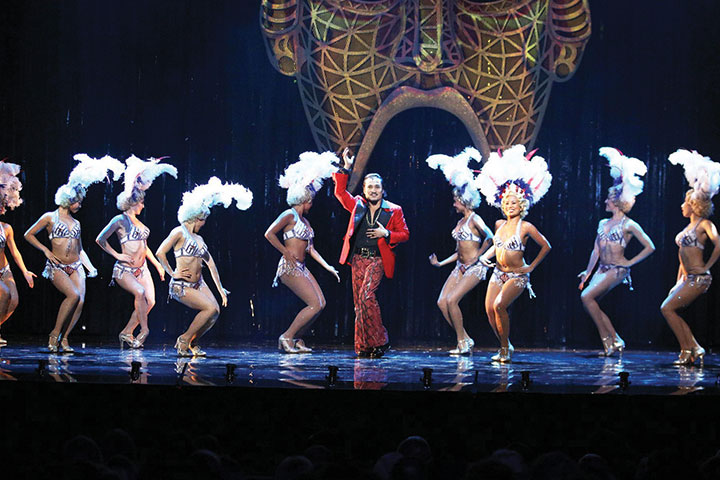 The Royal Variety Performance
Client: Cameron Mackintosh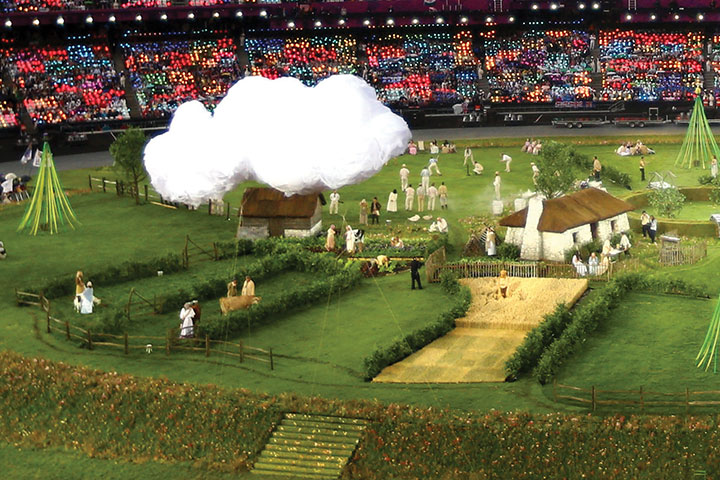 London 2012 Olympics
Client: London Olympic Ceremonies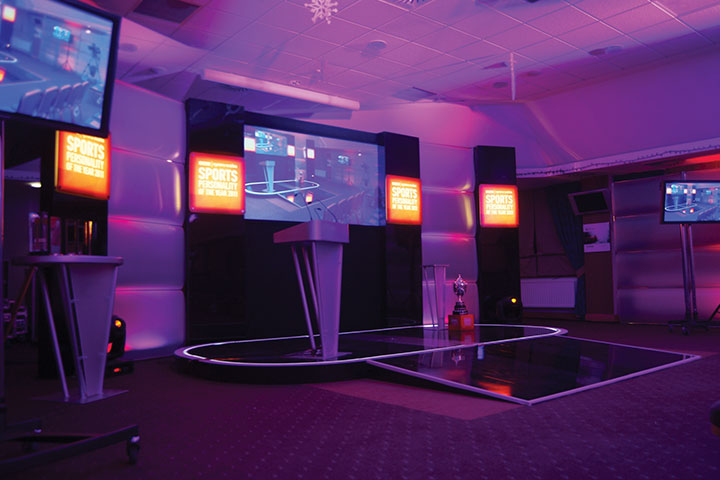 BBC Wales Sports Personality of The Year
Designer: John MacFarlane
Bay Productions: A Case Study
baypro
2021-02-21T14:19:20+00:00
Designer: John MacFarlane
Contact Info

Bay Productions
Unit 38 Portmanmoor Ind. Est.
Cardiff Bay
Cardiff  CF24 5HB
Tel: +44 (0)2920 487 330
Fax: +44 (0)2920 487 330
Current Vacancies
At Bay productions we are always on the look out for exciting new talent to join our team , if you are skilled in Fabrication , Carpentry or Scenic Art and are looking for a fresh challenge then why not contact us and come to work with the best.