The projects we undertake are unique in design and in their functioning environment. projects often combine unlikely circumstances , combinations of materials, unusual applications or processes. We can develop a project from concept through design, to build and beyond.
Our clients know from experience that we can create and engineer solutions often enhancing their creative concept and commercial needs. When our clients bring their designs to us, they know we can come up with engineering design solutions that work with and often enhance their creative concept. 
We have had the opportunity over many years to collaborate with world renown designers and construct scenery and sets for the largest and most prestigious companies in the world.
"A skilled, talented and committed company. I have no hesitation in highly recommending Bay Productions."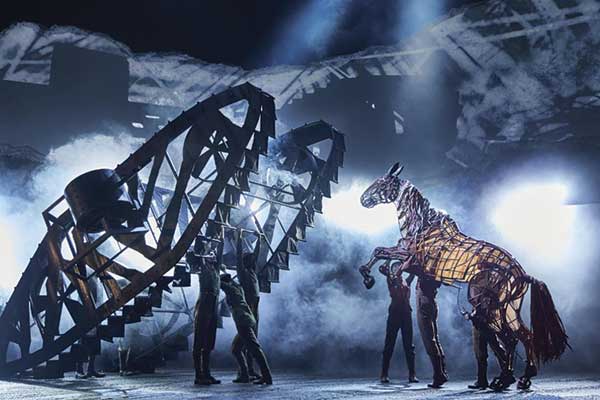 Warhorse, National Theatre
Engineering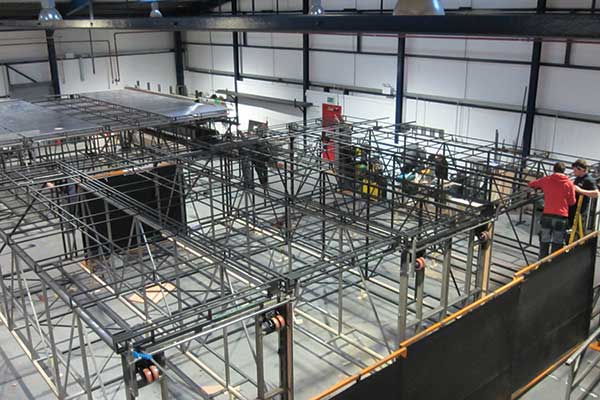 Side wall trucks, Death of Klinghoffer
Planning
Construction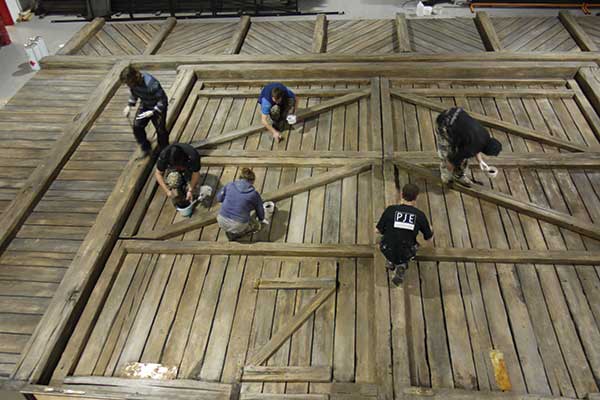 Eugine Onegin, Barn Walls
Finishing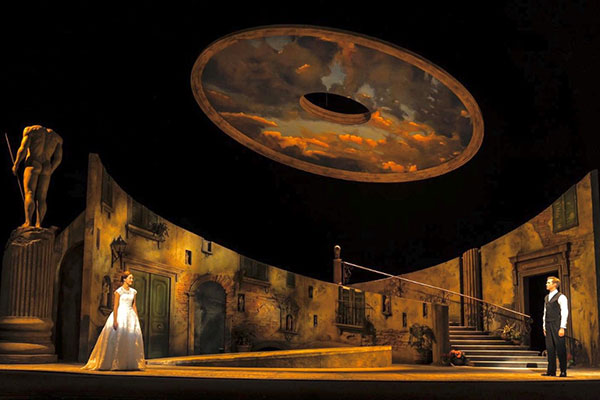 Light in the Piazza – UK/US Tour, Scenario Two
Client: Chicago Lyric Opera
Designer: Tom Scutt
Client: Chicago Lyric Opera
Designer: Tom Scutt
Client: Cameron Macintosh
Designer: Matt Kinley
Concert 2019
Soundheim Theatre London 2019
Client: Cameron Macintosh
Designer: Matt Kinley
Concert 2019
Soundheim Theatre London 2019
Frozen the Musical 2021
Play That Goes Wrong
Rock of Ages
Oliver UK Tour
Beauty and the Beast UK Tour 2021
The Band
The Cripple of Inishman
Dusty the Musical
Eleanor Lloyd Productions
Cinderella  2021
Shrek
A Play without Words
Anthony and Cleopatra
Man and Superman
A Chorus Line
Charlie and the
Chocolate Factory
Only Fools and Horses
Phil Mcintyre Entertainment
Only Fools and Horses
Phil Mcintyre Entertainment
Light in the Piazza
UK/US Tour – Scenario Two
Light in the Piazza
UK/US Tour – Scenario Two
The Girls
UK Tour  – David Pugh Ltd
The Girls
UK Tour  – David Pugh Ltd
Phantom of the Opera
Client: US / 2020 UK/European Tour
Designer: Paul Brown
Phantom of the Opera
Client: US / 2020 UK/European Tour
Designer: Paul Brown
UK Tour 2012

 

–

 

444 Performances, 11 cities, 700,000 audience
US Tour 2013/2014/2015

 

–

 

74 venues, 1232 performances
UK Tour 2012

 

–

 

444 Performances, 11 cities, 700,000 audience
US Tour 2013/2014/2015

 

–

 

74 venues, 1232 performances
Chorus Line
Client: Ambassador Theatre Group
Designer: Robin Wagner

Chorus Line
Client: Ambassador Theatre Group
Designer: Robin Wagner

Red Shoes
UK and Asian Tour – New Adventures

Red Shoes
UK and Asian Tour – New Adventures